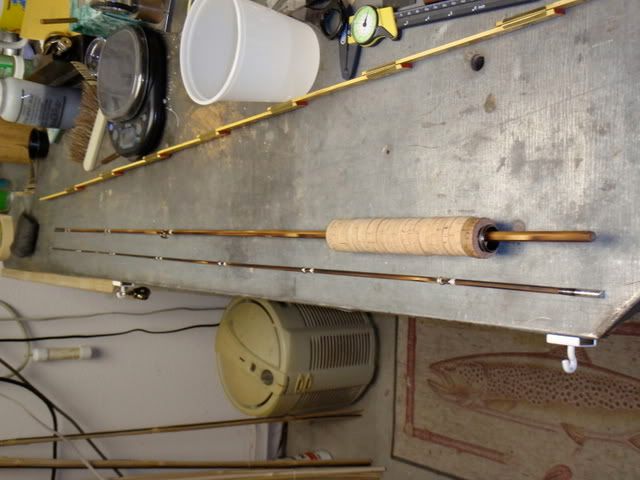 next up and next out...
I had to go back and check my self-imposed rules to see if I forbid using profanity 
I did not, so I can add this...
I sent these pics to the rod recipient
his reply was "oh, fuck yes"
to which I said "I think you just named this rod"